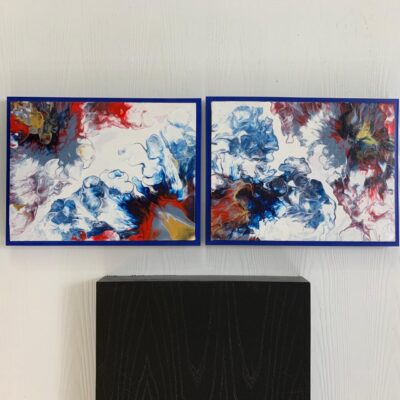 'Vibrant#1 & 2' Acrylic Painting on Canvas (set of 2)
₹7,500.00
Shipping/delivery included
This stunning acrylic painting in shades of blue, red and gold is a must have for abstract art lovers. This painting is a series of 2. These can be hung either way, portrait or landscape.
Product Specfication:-
Material: Acrylic Paint, Canvas and Acrylic Varnish
Size : 13 x 17 inches (each)
Instructions:-
Care instructions: The product has been hand painted with a lot of love and care. Please treat it with the same. 2-3 coats of acrylic varnish has been applied on the painted surface for protection and shine. Clean dust daily with a soft dry cloth.
Special Note: This is a hand painted product and hence imperfections may occur. Please cherish it. Colors are represented quite accurately but slight variations may occur