Sold Out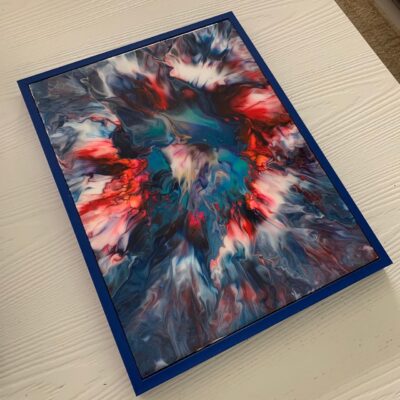 'Spark' Acrylic Painting on Canvas with Epoxy Resin finish
₹5,500.00
Shipping/delivery included
Out of stock
This stunning multi-color acrylic painting in vibrant blues and reds will bring energy to any home decor. These can be hung either way, portrait or landscape. Painting is beautifully framed in blue and can be hung either way, hooks have been provided on all four sides.
Product Specfication:-
Material: Acrylic Paint, stretches canvas and Epoxy Resin
Size : 12 x 16
Instructions:-
Care instructions: The product has been hand painted with a lot of love and care. Please treat it with the same. 2-3 coats of acrylic varnish has been applied on the painted surface for protection and shine. Clean dust daily with a soft dry cloth.
Special Note: This is a hand painted product and hence imperfections may occur. Please cherish it. Colors are represented quite accurately but slight variations may occur