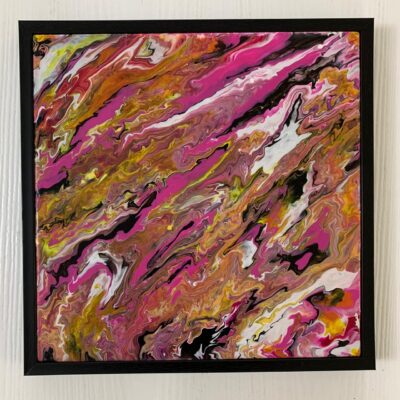 'Melting Pot' Abstract Painting on Stretched Canvas
₹3,500.00
Shipping/delivery included
This acrylic painting is an abstract depiction of movement and is created in colors pink, gold, yellow, black and white. It's a modern statement piece that will brighten your interiors!
Product Specfication:-
Material: Acrylic Paint, stretched canvas and Acrylic varnish
Size : 13 x 13 inches
Instructions:-
Pricing: All prices include GST. Delivery charges are extra and varies per location based on vendor charges.
Care instructions: The product has been hand painted with a lot of love and care. Please treat it with the same. 2-3 coats of acrylic varnish has been applied on the painted surface for protection and shine. Clean dust daily with a soft dry cloth.
Special Note: This is a hand painted product and hence imperfections may occur. Please cherish it. Colors are represented quite accurately but slight variations may occur