Sold Out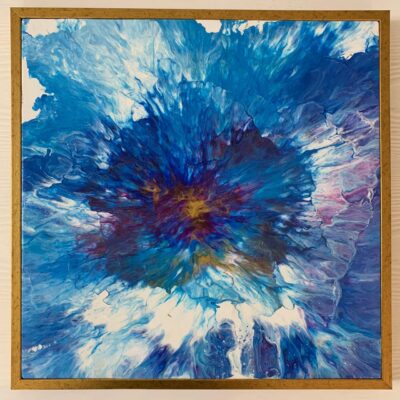 'Iris#2' Acrylic Painting on Canvas
From: ₹4,900.00
Shipping/delivery included
This stunning blue, purple and gold acrylic painting depicts the abstract of an iris flower. This painting is a series of two although each can stand out on its own due to the vibrancy of the colors. Framed in gold to bring out the contrast. Hooks have been provided on all four sides to be hung as per your liking.
Product Specfication:-
Material: Acrylic Paint, Canvas and Acrylic Varnish
Size : 16 x 16 inches
Instructions:-
Pricing: All prices include GST. Delivery charges are extra and varies per location based on vendor charges.
Care instructions: The product has been hand painted with a lot of love and care. Please treat it with the same. 2-3 coats of acrylic varnish has been applied on the painted surface for protection and shine. Clean dust daily with a soft dry cloth.
Special Note: This is a hand painted product and hence imperfections may occur. Please cherish it. Colors are represented quite accurately but slight variations may occur