Mohanima products are inspired by nature, abstract art and vibrant colors. We do luxurious wall art as well as functional art pieces. We love colors that are both bold and soft but always vibrant. We do wall pieces in 3 mediums, epoxy resin, acrylic paints and alcohol ink and often combine mediums.
A piece of furniture or décor is hand crafted into an accent piece which is unique, makes a statement while still remaining affordable. We feel that art does not always belong on a canvas or wall. So we create paintings on tables, cake stands, trays and so many more products.
We also have a natural flower jewelry collection for which we have collaborated with a very reputed jewelry designer to take it into the next level.
Mohanima is the marrying of two beautiful names – Mohan & Nima (the artist's parents) and it also arises from Mohini – the Hindu goddess of enchantment! Our goal is for everyone to have a piece of Mohanima in their homes. Please check it out…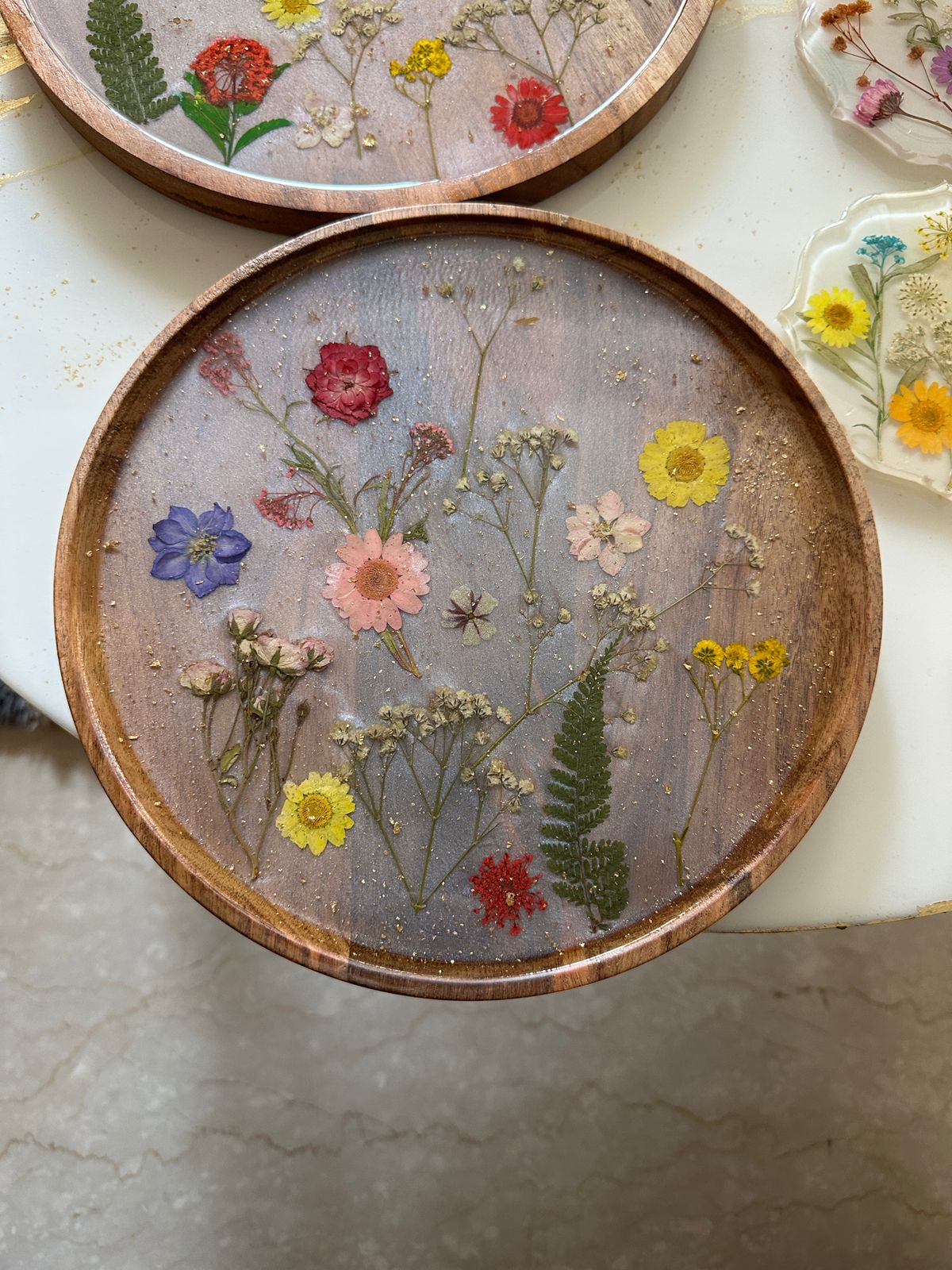 'Colorful Garden' Wood, Preserved pressed flowers & Resin Tray
Beautiful Rakhi...Thankyou sovery much..I can see the love and care with which u have crafted these gorgeous pieces..
Am sure my daughters will love them..🙏🏼🙏🏼🙏🏼 
Mira (India)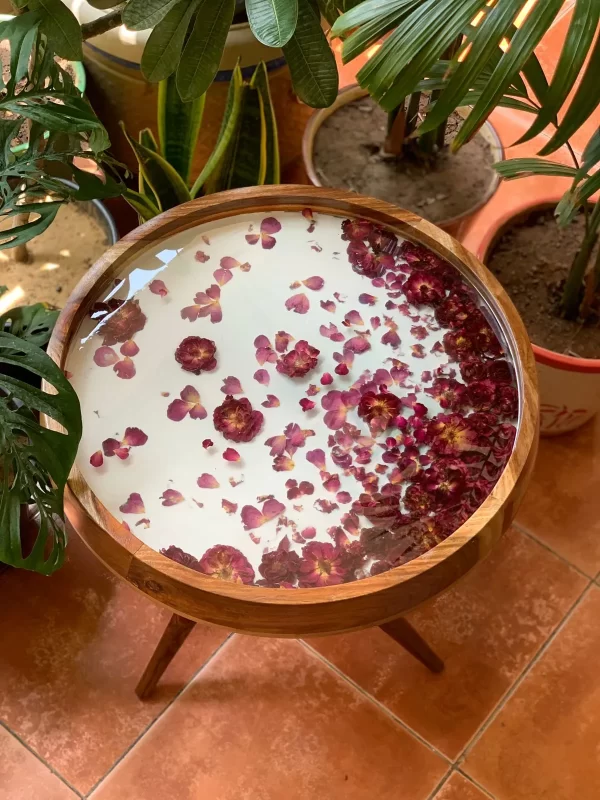 'Gulab' Rose Solid Wood Table
It's so shiny and the floating petals are so romantic 😍 I really just love it so much! Thank you for letting me give it a home! I'm just beyond in love with it. I spent all of my breaks from working in the chair admiring it 💕
Mimi (Portland, Oregan)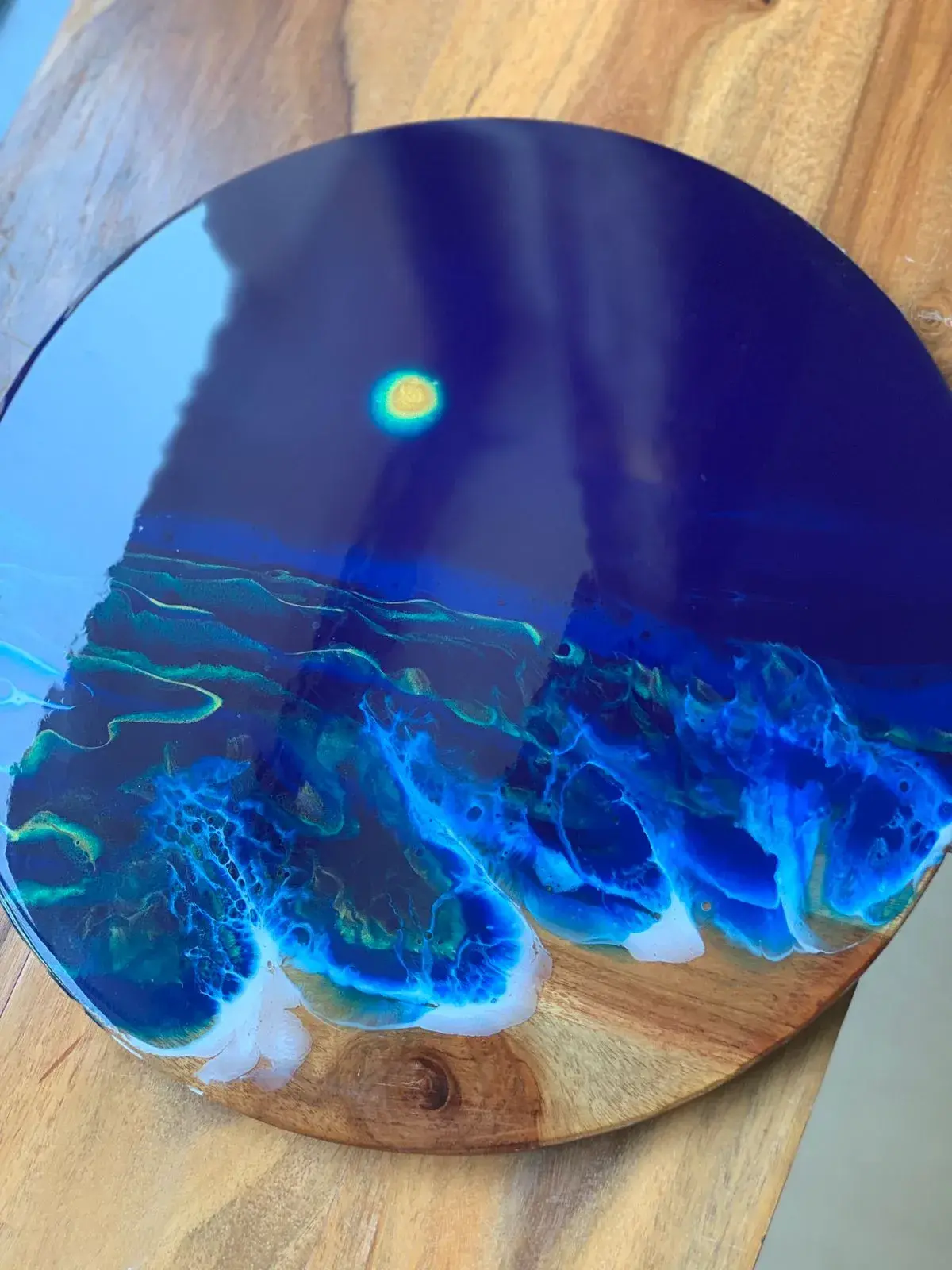 'Midnight blues' Resin Art on Solid Wood
I can't believe they are mine!!! I kinda feel like I'm borrowing them cause I've never owned something so cool! I love each piece in its own way. Love the beach wave one because it feels like the water is coming up the sand. Love the more swirl one cause it just feels like perpetual motion. Love the single wave about to crash cause it feels like all little parts are moving. I think my favorite is the single wave one right now. I loved it in photos. But in person I can see even more detail. They are sooo awesome!!!!
Katie (California)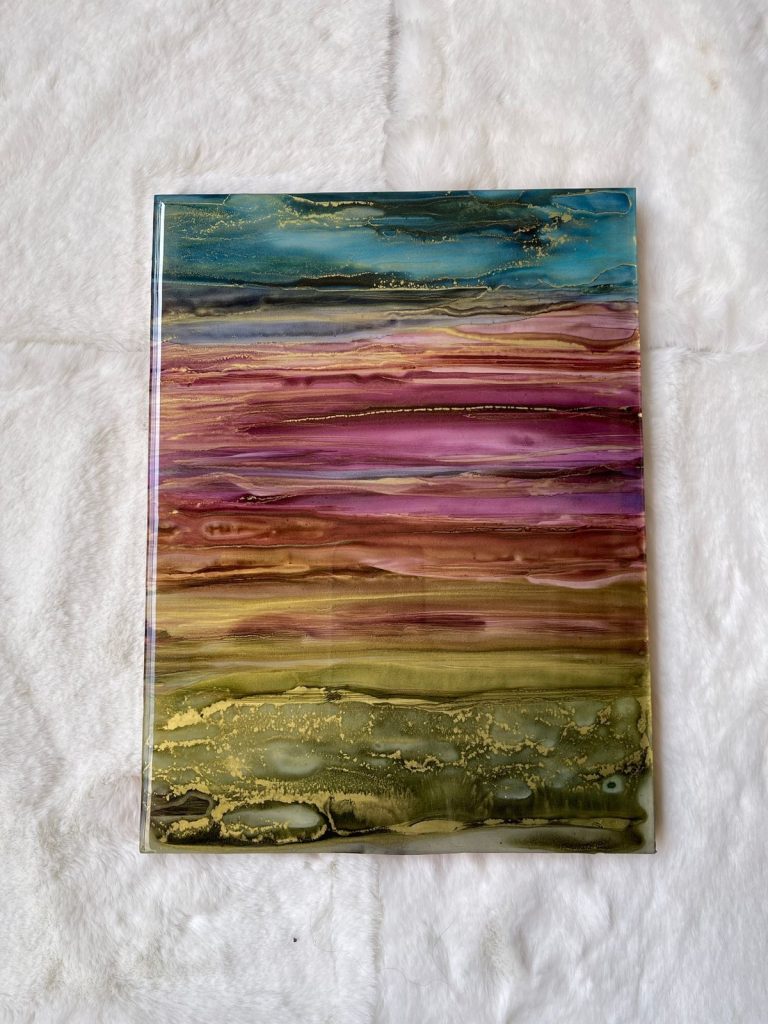 'Eve' Alcohol Ink and Resin Art on Wood Panel
I think it's really pretty. Reminds me of a sunset over a meadow in the summer. Sunsets and sunrises make me happy. This just has that perfect serene feel you get when looking at a fabulous sunset
Katie (California)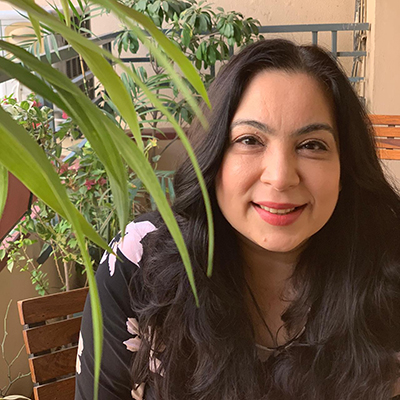 Rakhi Jha is the founder of Mohanima. She has 20 years of experience in Art, Architecture and Interiors both in India and New York City. Finding unique artistic furniture and decor in an affordable budget has always been a big challenge. She started this line of accent pieces to address that. She believes color and art is not restricted to canvas only but can also be incorporated onto everyday functional items. Through the medium of fluid art, she personally crafts each piece taking inspiration from nature and it's beautiful colors as well as abstract art. Her pieces are made from epoxy resin, solid wood and the finest grade paints and finishes as quality is important to her and she wants to present pieces that are unique, one of a kind and that shine globally.
Contact Us
Email: info@mohanima.com

Phone: +91-9910726231

USA
8 Oskar Ct, Livingston,
New Jersey- 07039 India
102 Olive, Verandas Sector-54, Gurgaon Haryana-122011